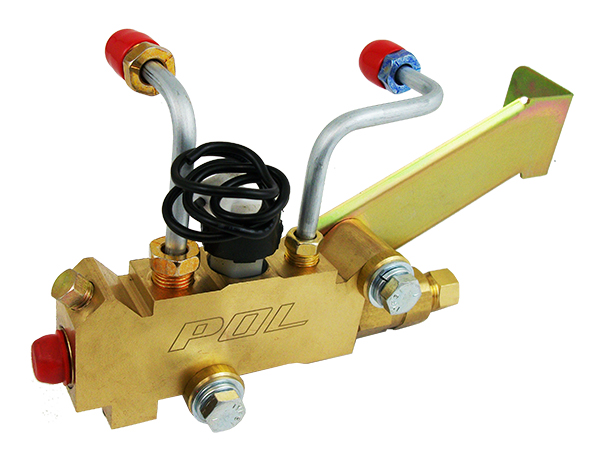 When upgrading your Vehicle from drum to disc, these small items are a must. These components ensure proper fluid transfer and contain a residual pressure valve for proper braking feel. These kits mount on the driver side of master cylinder. For use on GM master cylinder with 1/2-20 front and 9/16-18 rear brake line ports.

Kit includes:
Proportioning Valve
Wire plug
Mounting Bracket and Lines
Safety Features: This valve is designed to isolate the front brakes from the rear brakes. In the event of a failure, the emergency shut off valve detects a change in pressure and closes that portion of the brakes.