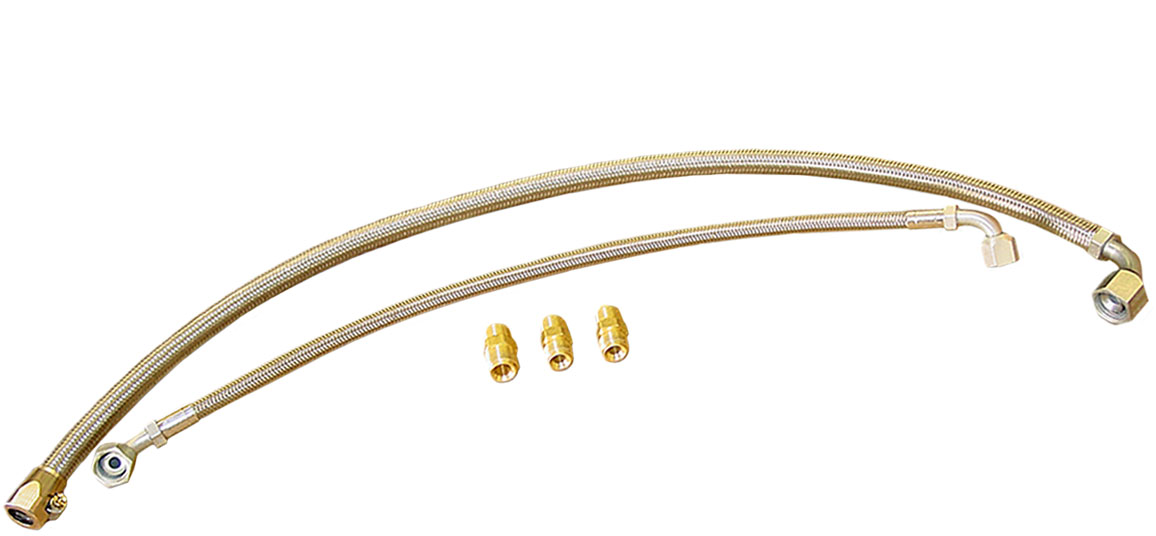 Our Power Steering Conversion Hose kit is designed to fit the GM Saginaw power steering pump with inverted flare pressure fitting. It also fits the GM 605, 800 and 600 Series power steering gear box! These hose kits are the same items that are required in all the popular power steering conversions using a GM type gear box with Saginaw pump.

Our hose kits are a perfect way to complete your power steering conversion.

These hose kits are designed to work with those running our power steering gear boxes that have inverted flare fittings.

Made in the USA!