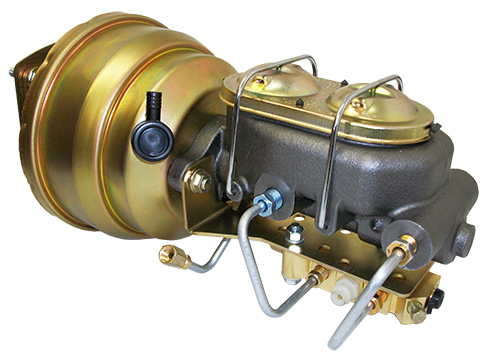 Western Chassis is offering a power brake booster kit for 1963 - 1968 Cadillac cars. These kits are pre fit prior to shipment and are designed to mount to your factory location on the firewall. Adding this power brake booster kit to your Cadillac will tremendously improve your stopping power and provide more comfort to the driver.
Kit includes:
9" slim diaphragm power booster
Master cylinder
Proportioning valve (disc applications only)
Proportioning valve bracket and lines
Zinc plating
Note: Line adapters may be required to connect original brake lines to the proportioning valve.
Product fits 1963, 1964, 1965, 1966, 1967, 1968 Cadillac cars.