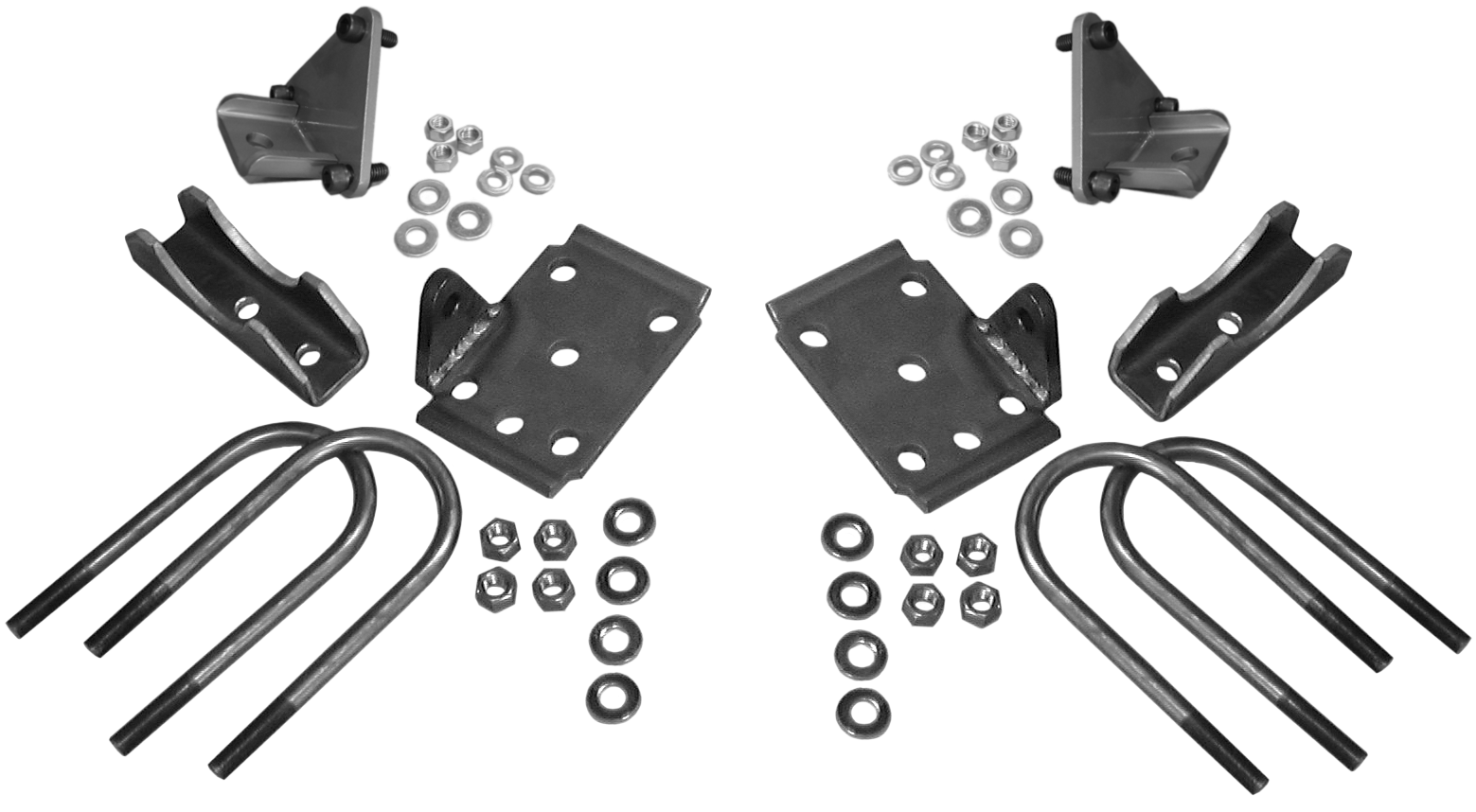 This kit allows you to upgrade your existing rear end to a Ford 9", GM 10 or 12 bolt, Chrysler 8.75 or any 3" diameter rear end in your 1949-54 Chevy Belair.
This kit also includes upper shock mounts so you can upgrade to conventional shock absorbers.

Kit includes:
• U-bolts with hardware
• Leaf spring tie plates
• Axle Seats
• Upper and lower shock mounts

Welding required.

Product fits: 1949, 50, 51, 52, 53, 54 Chevrolet Belair, Fleetline and fullsize sedan car.