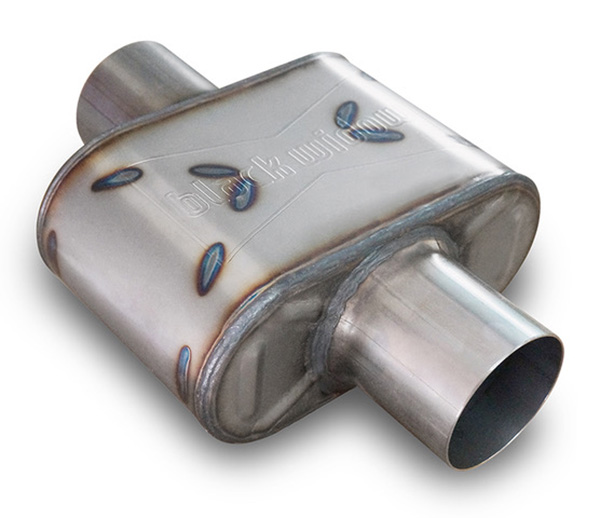 THis is the most aggressive muffler Black Widow offers. The Race Venom 6" (a.k.a. "Angry Housewife") packs a mean, deep punch with the same design and sound characteristics as our other mufflers. With a compact footprint, it is ideal for tight spaces. And the Black Widow's patented internal hourglass design reduces the opportunity for drone. All Widowmaker mufflers are backed by Black Widow's Lifetime Limited Warranty.

Body Size:9" x 6" x 4"
Note: - Because Black Widow mufflers are universal and not a direct OEM fit, we recommend installation by a qualified muffler shop.
Available in 2.5", 3"
Sold: each
Note: Sound requirements can vary from state to state. For some applications, Black Widow mufflers may not meet these restrictions. Performance Online, Inc. , Black Widow Performance, Inc. and Black Widow Tuned Performance cannot be held responsible for incidences that result due to the loudness of your vehicle